HDANYWHERE MHUB 2K (1x4) PoE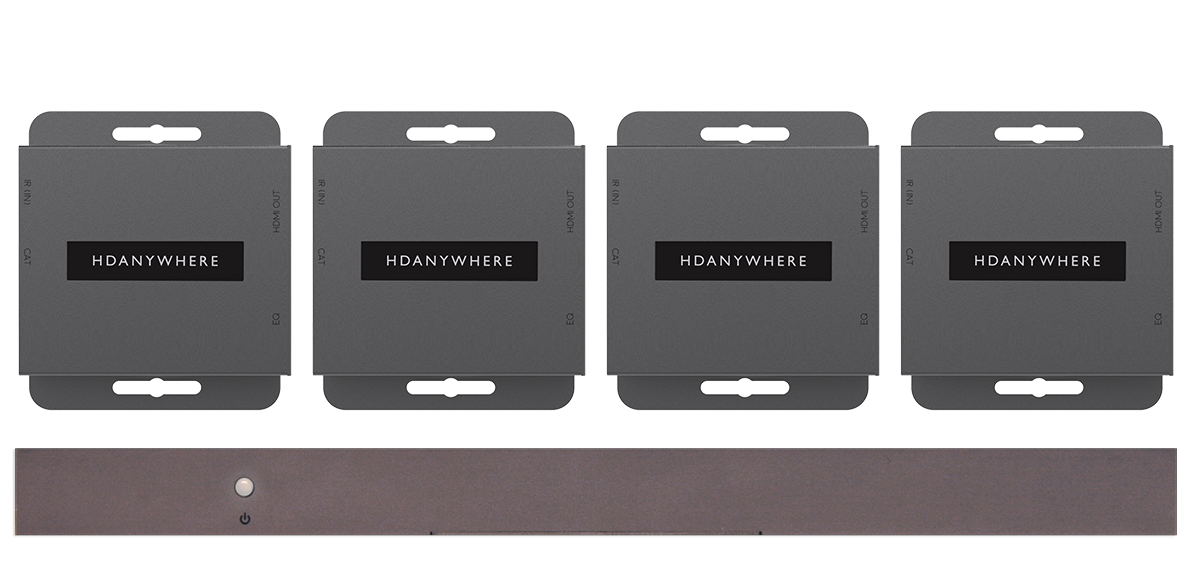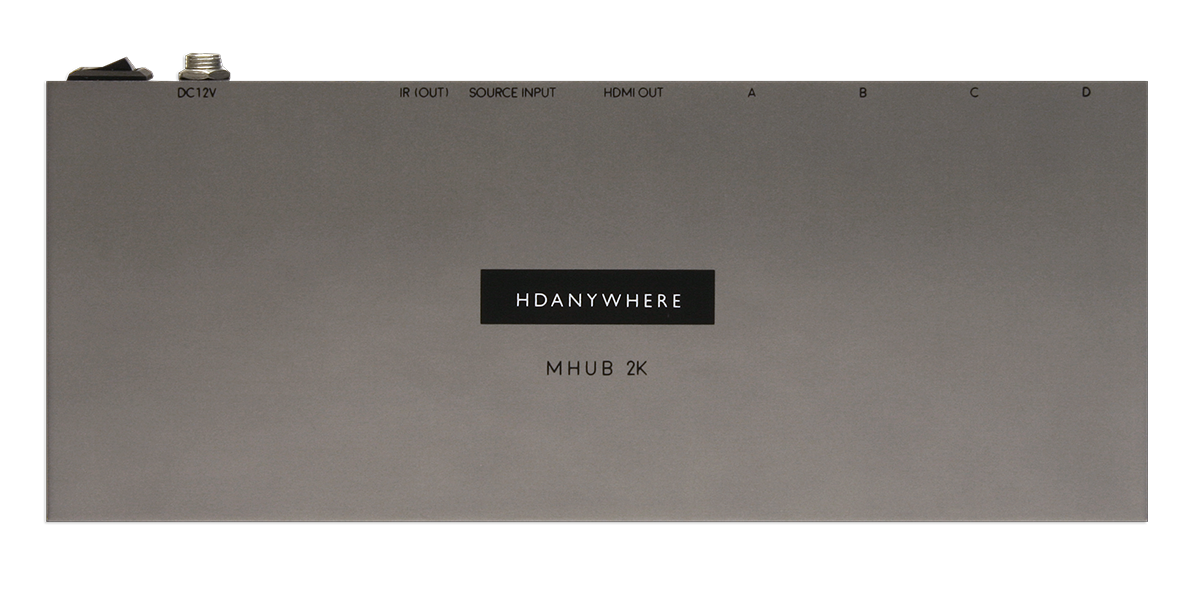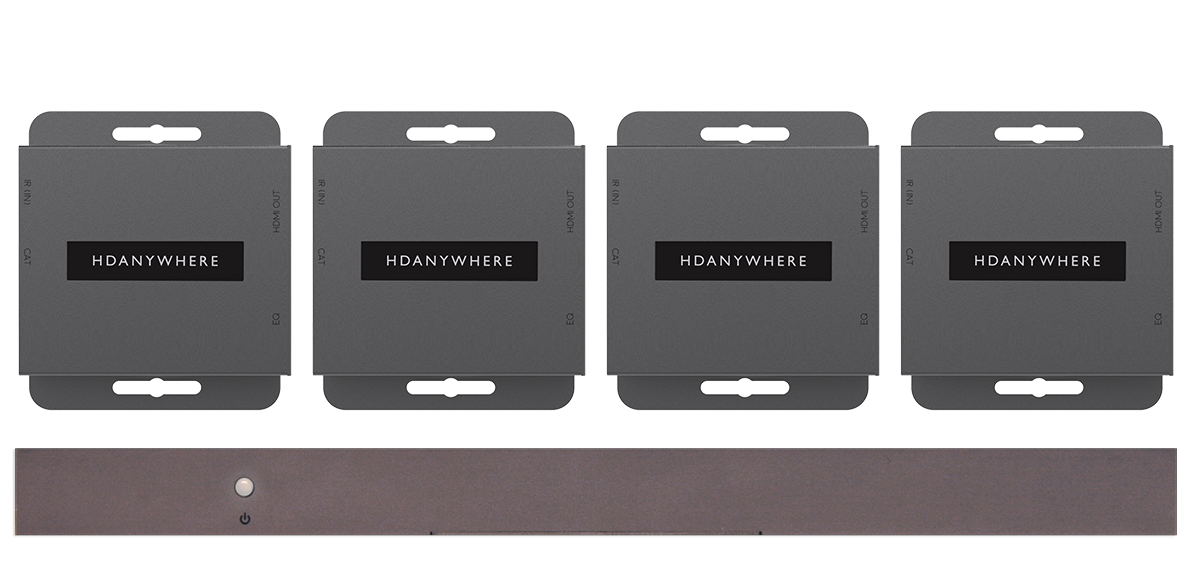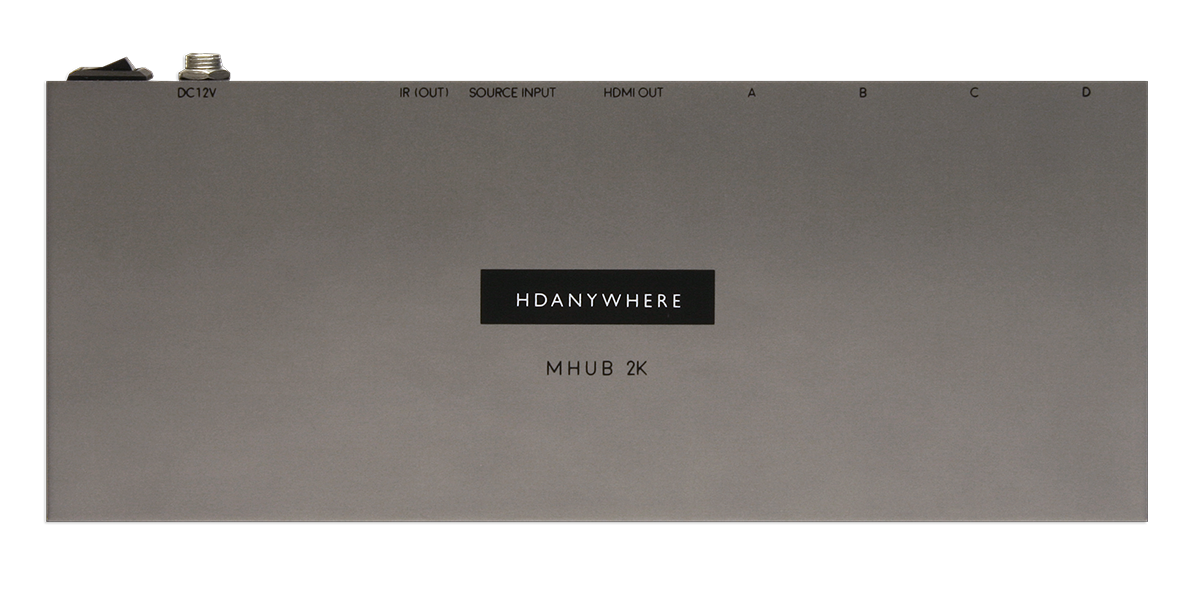 HDANYWHERE MHUB 2K (1x4) PoE
mHub 2K (1x4) HDMI splitter supports Full HD 1080p up to 30m and PoE over Cat 6 cable. IR control, multichannel audio formats (inc. Dolby Atmos and DTS:X) are supported. Features a local HDMI loop out for distribution to a fifth display or stacking.
Price is Ex VAT. Free Shipping within Ireland and the UK.
Comprised of a central hub and four PoE display receivers, the mHub 2K 1x4 HDMI splitter delivers Full HD 1080p@60Hz up to 30m over a single Cat cable from one HDMI set top box to five displays. The local HDMI out allows for the integration of a fifth display, as the splitter's small form factor means that it can be neatly located near the primary household TV. Alternatively it can be used for an AVR in a multichannel zone or can be used for stacking several mHub 2K 1x4s (contact our support team or read the manual for recommended information on stacking). Included IR kit allows for control of the HDMI source device at the display locations and central location.
Stereo audio, LPCM 7.1CH, Dolby True HD, and DTS-HD Master Audio audio formats are supported and SimplEDID profile management, administered via a selector wheel on the central hub, enables installers to pass the highest resolution audio to an AVR via the mirrored HDMI output, whilst video is sent to the display location through the RJ45 ports.
The mHub 2K 1x4 HDMI splitter is designed as an entry-level, gateway product for installers whose clients who are looking for an economical way to watch a single HDMI source in rooms other than their primary entertainment viewing area, such as guest bedrooms, lounges and kitchens.
With each mHub 2K 1x4 splitter package, installers get everything they need for a full set up: one central hub with 12V PSU, four PoE receivers, IR transmitters and receivers. The central hub and display receivers are both slimline. Every mHub 2K 1x4 package comes supplied with four USB to 5V power leads.