Cirrcom Virtual Meeting Room (VMR)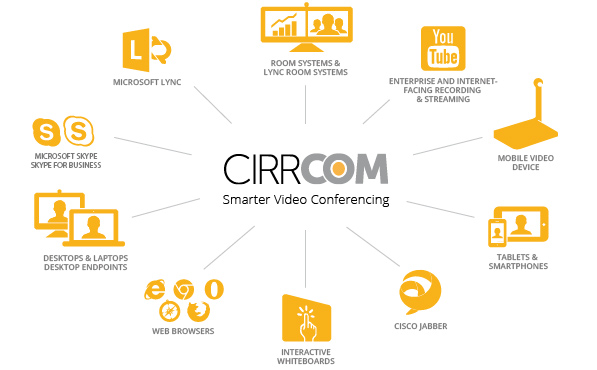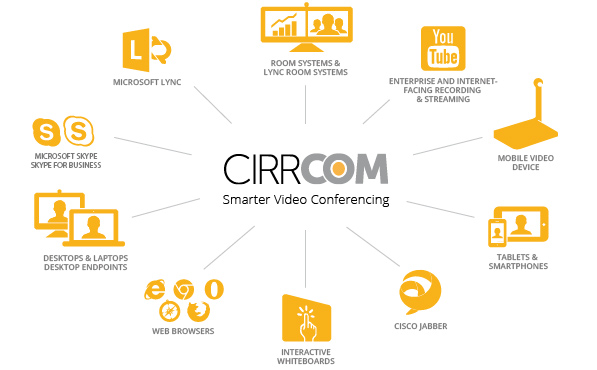 Cirrcom Virtual Meeting Room (VMR)
Enables video conferencing for everyone
Cirrcom is a scalable meeting platform that is able to link any device, any standard video software platform including audio only, all in the same Video Meeting for a seamless meeting experience.
Cirrcom is a robust, quality serviced solution that meets the growing demand for affordable video conferencing. Cirrcom offers interoperability between all major hardware & software video platforms, as well as browsers and mobile applications.
Unlike the well-known consumer based services (like Skype or Google Hangouts), Cirrcom's service is able to link a web browser to a mobile device (iOS/Android), to a meeting room (using Polycom, Lifesize,Cisco, etc), to Lync and Skype for Business, all in the same video meeting.
Key benefits
– Excellent user experience
– No technology worries
– Reduce costs and increase productivity
– Use the devices you prefer and know
– Personalise your own Virtual Meeting Room with your corporate branding
– Compliant to US Federal security requirements