Lifesize Icon 400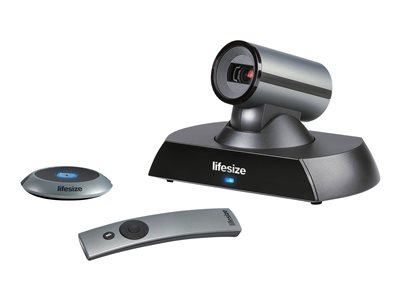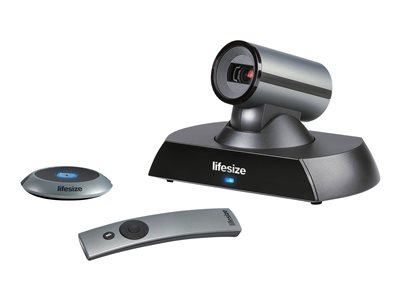 Lifesize Icon 400
The Lifesize Icon 400 is designed to bring the power of video conferencing to small meeting spaces.
Lifesize Icon 450 - Phone HD, Single Display, 1080P
Get on with the Meeting
Lifesize firmly believes that video calls should be rewarding experiences. That means getting the technology out of the way
and making it about realizing the user's meeting objectives. Lifesize Icon 400 achieves that goal. The simplified remote and the user interface get you into your meeting quickly.
The HD image and crystal clear audio erase distance and put everyone into the same space. Small meetings are even more productive and efficient, and everyone leaves pleased because technology didn't impede meeting progress … it actually accelerated it.
It's another reason why Lifesize video calls are described as a Connected Experience.
Lifesize Icon 400
• Connect with Lifesize Cloud to add seamless call escalation, corporate and meetings directories, secure firewall/NAT traversal and automatic software updates.
• Escalating to a multiparty call couldn't be easier.Simply accept an incoming call or click on a contact in your directory to add participants.
• Record meetings and share them with any number of viewers with the push of a button.
• Ad-hoc meetings begin in the unified directory. Search for a name, click and call.
• The icons on the onscreen menu clearly convey the function or operation so you can click and complete quickly.
• Start video calls quickly and easily with contacts pinned as favorites.
• Lifesize Icon 400 is easy to install and configure.
• Like all members in the Lifesize Icon Series, the Lifesize Icon 400 is designed for maximum simplicity, flexibility and value